| | | |
| --- | --- | --- |
| | | |
| Mrs Helen Williams | Miss Lisa Howard | Miss Steph Bygrave |
---
This term our topic is called "An Ancient Adventure…"
Last half term we expanded our horizons to explore the continent of Africa, specifically learning about Egypt, Kenya and South Africa. This half term we are focusing on Egypt again, this time looking at it's ancient history.
As Geographers, we will continue to explore the world around us, using atlases and maps to learn more about the country of Egypt and comparing this to places we know in Europe and Africa. We will use our historical skills to find out more about what life was like in Ancient Egypt, mummies and the pyramids. We will kick off this topic with our Egyptian day and end it on the 4th April with an Egyptian museum, open to parents and guardians, showcasing our learning across the topic
Our Art this term links with our topic. We will be exploring the tombs of the pharaohs and looking at how they created the exquisite artwork on the inner walls of the pyramids. We will then be creating stamps to practice some of the same techniques used thousands of years ago.
Year 3 Project Homework Spring 2
Our homework project for this half term will deepen our understanding and develop historical enquiry skills. Children can choose any element of this topic to research further and create something that can form part of our Egyptian Museum on Thursday 4th April 2019. Please do not bring it into school before this date due to limited storage space.
Here are some ideas:
• Create your own tomb or coffin for a mummy.
• Research what ancient Egyptian homes looked like, then show in pictures, words or a model.
• Research the ancient Egyptian hieroglyphic alphabet and write them out. Can you write a secret code?
• Create a fact file about ancient Egypt. Think about the River Nile, the Pyramids, the gods, food and drink, their clothing and the houses.
Maths
This half term we will begin to look at multiplication and division and how they link with each other as well as addition and subtraction. We will use practical resources to develop our conceptual understanding  before moving on to written methods and deepening our understanding in a variety of ways. Developing our ability to explain our thinking both orally and in writing will be a focus over this term and over the course of the year. Later on in the term, we will focus on fractions.
Throughout Year 3, we will be developing our arithmetic skills by carrying out daily activities which will aid with our fluency.  This includes rapid recall of addition, subtraction, multiplication and division facts as well as fluent recall of place value, fractions and other key number skills. Children will have the opportunity to bring home further activities to practise these skills at home should they wish.
We have been consolidating our 2, 5 and 10 times tables facts and have started moving onto our 4s- applying these in a variety of ways to challenge ourselves and improve our skills. All children have access to Times Tables Rockstars (https://ttrockstars.com/login) to support the development of these skills. We will then be looking at our 8 times tables facts and relating these to our 2s and 4s. Later we will begin to look more deeply at our 3 times tables.
To support your child further with this, please consolidate reciting these facts, finding related division facts and rapid recall in a variety of ways. These website links that may be of use:
 http://www.topmarks.co.uk/maths-games/7-11-years/multiplication-and-division
http://www.mad4maths.com/multiplication_table_math_games/
http://www.primaryhomeworkhelp.co.uk/maths/timestable/interactive.htm
http://www.teachingtables.co.uk/
http://www.teachitprimary.co.uk/shared/free/InteractiveEssentials/NumeracyPrimary/BubbleMultiples.swf
English
This half term, we will be reading the book by Andy Hammond – The Ancient Egyptians- Alfie's Adventure in Ancient Egypt, linking with our topic.
We are starting off the term exploring the features of letters and diaries to develop our understanding, before writing in role as Howard Carter discovering the tomb of Tutankhamun. We will be looking at the type of language make our purpose clear as well as investigating different ways to start sentences and the impact this has on the reader.
In reading, we will be continuing to develop the skill of using evidence from a text to help answer questions more deeply, as well as beginning to develop our inference skills. This means that we are looking for clues in a text that tells us how a character is feeling or thinking from the actions they carry out, even when it is not explicitly said.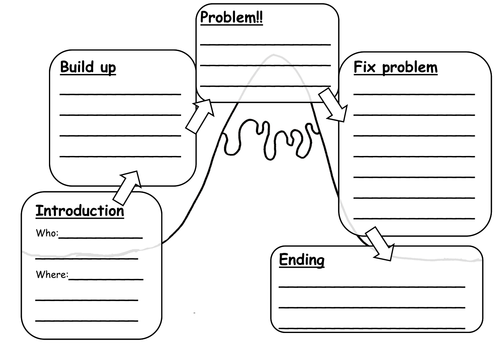 Handwriting
Year 3 continue to work on improving the formation of our letters and presentation of our written work. We have seen some major improvements since September and we have several children who now have a pen licence. Well done to those individuals!
We hope to send even more children up to see Mrs Bush this half term to see if they will be awarded their own special pen! We will continue to work on their handwriting on a daily basis to ensure this trend continues.
Spellings
Over the year we will be using our investigation skills to explore different spelling rules including the use of prefixes and suffixes. We will also be developing strategies for learning the Year Three National Curriculum exception words which you can find below. These will then be assessed in class at the end of each half term.
Our spellings for this half term are:
perhaps, address, guard, material, recent, guide, forward, fruit
Below are some of the ways that we will be learning these words if you would like to try them at home.
Science
Rocks and Soils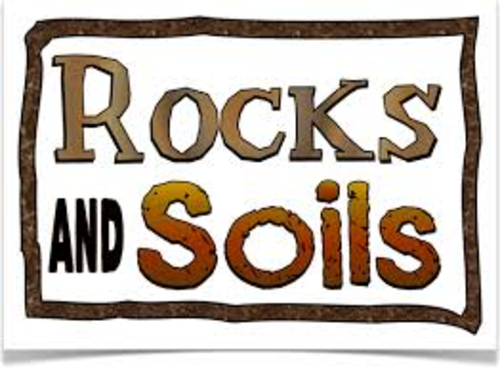 This half term, we will be learning about rocks and soils. We will be learning about how different rocks are created in the rock cycle and the different properties they have through a variety of different investigations. We will then move onto the different types of soils, their properties and linking this back to our previous topic of plants.
Each Science topic we cover allows children to work scientifically using their scientific skills such as questioning, predicting, observing and recording their findings. This half term, we will be focusing on predictions and setting up fair tests.
Foundation Subjects
In PSHE, we are looking at friendship, dealing with conflict and working collaboratively. We will explore what attributes make a good friend and what to do if a problem happens with our friends before moving on to developing our team work skills.
Within R.E, we will be looking at the concept of symbolism, exploring this by discussing our own and other's experiences and within the Christian religion, linking to the symbol of the cross and the Easter story. We will use our thinking skills (Philosophy for Children) to challenge and question ideas.
In PE this term, we will be looking at the sport of handball and developing hand eye coordination skills.
In addition, children will be participating in a mixture of outdoor and indoor P.E. with sports coaches on a Monday.  Year 3 usually have PE on a Monday and Thursday unless weather or special events mean a change of timings. Therefore, it is best if your child leaves their PE kit in school during the week.
Please remind your child that they should have a complete change of clothes when participating in a PE lesson. This includes dark shorts/tracksuit bottoms (for outdoor PE if the weather is cold), a white t-shirt, socks and appropriate footwear. (Trainers or plimsolls – not school shoes)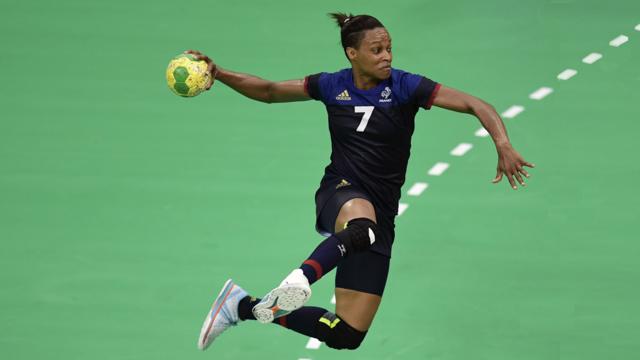 In Music, we will linking our learning to our Science topic on the Human Body. Year 3 will be exploring musical structure. We will be learning skeleton songs and dances, using percussion instruments to improvise, and creating word rhythms.
In French, we will continue to consolidate our understanding of some of the French phonic sounds before moving onto our new unit "Je Peux" (I Can). In this unit we will look at a variety of different actions and begin to speak in full sentences to describe the things they can do.
In Computing, we will be learning how to safely and effectively search for information on-line. This will help us to follow our own lines of enquiry in all areas of our learning. We will also continue to look at algorithms using code to programme a computer using Scratch to explain how fossils are formed, linking back to our science topic. E-safety remains a priority at Langstone Junior Academy and will be explicitly taught as part of our PSHE curriculum as well as within computing lessons.
---
Important Dates
Year 3 Egyptian Day- 1st March
Year 3 Egyptian Museum- 4th April
3LH Class Assembly- 13th June 2019
3SB Class Assembly- 20th June 2019
3HW Class Assembly 27th June 2019
———————————————————————————————————————————————————————————————
Homework
All children in Year 3 have now been given a Home Learning Book. These should be in school every day for the teacher to check and also record their daily reading which happens each afternoon.
Our homework has 3 elements:
1 – Daily reading
Regular reading of a variety of genres is an integral part of the curriculum and develops a range of skills that children can utilise on a daily basis. Your child has been given a Home Learning Book in which they need to write in the reading that they do at home. We expect children to read regularly and aim for at least 5 times a week. They should record the book title and the pages that they read. We encourage them to reflect on their reading and record this in the comment box. For example, what was the best bit? What happened next? What interesting fact did they find out?
2 – Daily times tables practise
This could be chanting, rapid recall or quick fire questions with a family member, use of Times Tables Rockstar, playing different times tables games or completing different worksheets available on-line and from your child's class teacher. The squares should be coloured in to show the different times tables facts that have been practised. By the end of Year 3, Government expectations are that children will have rapid and fluent recall of at least the 2x, 5x, 10x, 3x, 4x and 8x tables.
3- Project Homework 
There will be details of a suggested project homework task sent home each half term. Children are encouraged to further their own learning at home by researching an area of the current topic that has particularly interested them. Children can choose to present this information in any way that they choose – we have had some brilliant models, presentations and other creative ideas in the past and look forward to seeing what projects appear from Year 3 in 2018-2019!
We will be visiting Treetops Library on a weekly basis during this half term, teaching the children various library skills and developing their love of reading both for pleasure and research.. They can borrow a fiction and a non-fiction book which they can read both in school and at home. Children are responsible for their chosen books at all times and must return or renew them regularly. Children can also visit the library during most breaktimes and lunchtimes.
Don't forget that you can visit the library with your child on Tuesdays and Thursdays at the following times:
8.30am to 8.50am
3.30pm to 4.00pm.
Our Gallery