---
 This term we will be learning…
English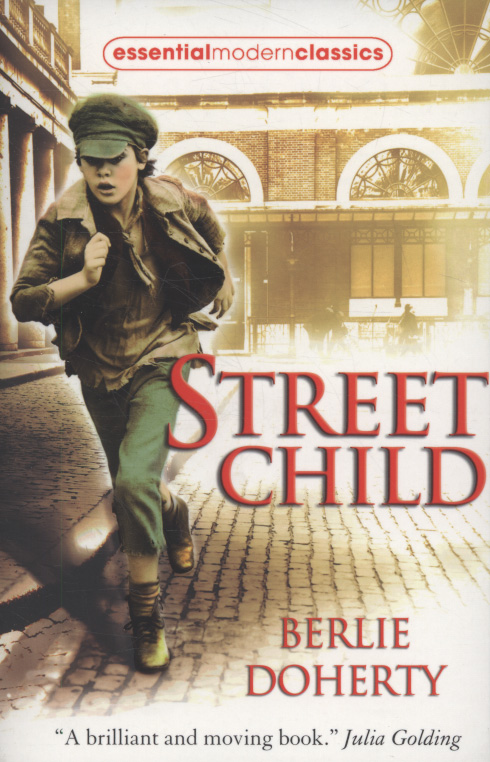 In the summer term, within English, we will be exploring the fantastic story 'Street Child' which is a historical fiction book set in Victorian times. The book is based upon a young boy, Jim, who faces the hardships that come with being an orphan with no home or family to help him. As part of this unit, we will be looking at how the authors uses language to create atmosphere and using our magpie books in order to record these ideas for our own writing. This will then be used when the children decide how they want the story for one of the characters, Tip, to continue. Will they create a tense and suspenseful atmosphere or will the mood be more exciting and hopeful?

Once we have completed this unit, we will then spend some time exploring the picture book 'Zoo' by Anthony Browne. This short but touching story will allow us to develop concepts and ideas through P4C before they then use what they will have learnt in Guided Reading to produce a text which demonstrates their point of view.
Guided Reading 
We will also be using 'Street Child' as part of our guided reading to develop the skills required to infer and read between the lines.  Another skill which we aim to develop through the analysis and enjoyment of this text, is the ability to take inspiration from other authors writing to improve the quality of our own written work.
Maths 
During the children's time in year 5, we aim to develop fluency in the fundamentals of mathematics.  We will encourage this by providing opportunities for each child to have frequent practise with complex problems.  They will also develop their own ability to reason using mathematical language and strategies. We hope that alongside our school vision, this will ensure each child will become a mathematical thinker.
Our summer unit will begin by examining decimal numbers, exploring how they relate to our learning from last term, fractions. We will then continue our learning journey by exploring how to add and subtract decimal numbers. The learning will then progress to multiplying and dividing decimal numbers by 10, 100 and 1000.
Science – Living Things
During the Summer term, we will be building on our understanding of living things, with a focus on life cycles. The children will engage in a range of activities to enable them to describe the differences in the life cycles of a mammal, an amphibian, an insect and a bird, as well as develop an understanding of the life process of reproduction in some plants and animals.
Topic – Top Hats and Chimney Sweeps
For the first half of the summer term, we will be immersing ourselves into the life of a Victorian child.  To start this fascinating topic, we will be travelling back in time to spend the day in a Victorian classroom taking part in maths, reading, writing, spelling and drawing activities that would have been typical of that time.  Once we have an understanding of some of the differences from today, we will be choosing lines of enquiry to follow and discover information about Victorian children.  The children will be developing their knowledge of different sources of evidence and evaluating their effectiveness and usefulness.  We will then be visiting Stansted House for a look at life above and below stairs and develop our understanding of the domestic chores required by the servants.
As part of our Art topic, we will be studying the Victorian designer William Morris looking at how he produced his print work.  Then we will be designing our own clay tiles inspired by him before creating some block prints and printing designs.
PE 
Our class based PE this term will be split between rounders and gymnastics. In gymnastics the children will have the opportunity to develop their skills for balancing, travelling and rolling  then apply these skills to their own routines. The outdoor rounders lessons will focus on teamwork, developing the children's communication and understanding of the rules and skills associated with the game.
RE
This term the focus will be around the concept 'Sacred' and how this impacts on people's lives as well as how this concept applies to Islam and Christianity. This unit will allow children to begin to think about their own understanding of the concept as well as what people leading a religious life believe and express this through their practice.
French
This term, our French focus will be 'Les Planetes'.  We will be exploring the planet of our solar system and learning how to identify and describe planets in French.
Music 
In music we will be focusing on the structure of music and how different musical forms are used within performances and through composition. We will be commenting on famous compositions and using correct musical terminology to describe what we can hear and the atmosphere that has been created.
PSHE  
In PSHE, we will be learning about community, with a particular focus on our place within the wider community. We will be learning about how we can protect the environment and will also be investigating how to reduce our carbon footprint.
Computing
This half term in Computing the children will get the opportunity to create a programme that controls a set of mini traffic lights. This will explore completed algorithms, debugging and logical reasoning, building on the work the children have previously completed.
---
Dates for the Diary!!!
Class Assemblies
5NB – Thursday 26th April 2018
5VL – Thursday 3rd May 2018
5LM – Thursday 10th May 2018
5DS – Thursday 24th May 2018
Trips and Workshops
Victorian Dress Up Day – Wednesday 18th April
Stansted House Visit:
5VL – Monday 30th April
5NB – Tuesday 1st May
5LM – Wednesday 2nd May
5DS – Thursday 3rd May
---
PE kit
PE days are:
5NB and 5LM – Monday/Tuesday and Friday
5VL and 5DS – Wednesday/Thursday and Friday
Children should all have a full PE kit which includes: black shorts / tracksuit bottoms (for colder weather), white t shirt and suitable footwear.
---
Homework
Topic
Our topic this term is based all around the Victorian times.  We will be learning about children in Victorian times, what life was like for them and how it differs to today.  In the second half of the term we will be focusing on a comparative of the Victorian seaside with the seaside today.  For your homework this term, we would like you to research another area of the Victorians.  Some examples of areas you could study:
The Industrial Revolution
Queen Victoria and her family
Famous Victorian Inventions
Fashion in Victorian times
Isambard Kingdom Brunel
The British Empire in Victorian times
Dr Barnardo
Victorian transport
For this project, we would like you to study one area in depth.  This could include:
Photographs, drawings, diagrams
Fact file written in your own words
Diary in role
Timelines
Models
Video diaries
As this is an extended project, we expect a variety of activities to be done ready to present to the class.  If you need any paper or resources, please ask your class teacher.
(Remember: Year 5 Langtone Learner expectations – well-presented work with legible, joined handwriting!)
Due in: Wednesday 27th June 2018
Please practise these spellings ready to be tested in class.  It is important that you understand the definition of these words and can use them in a sentence.
We will still be looking at the Year 3 and 4 exception words, so make sure you are still practising them.