| | | | | | |
| --- | --- | --- | --- | --- | --- |
| Miss Bellamy | Mr Phelan | Miss Morton | Mrs Knight | Mrs Lyne | Mrs Wessels |
---
 This term we will be learning…
English

Our class reader for this half term is 'White Fang'. We will be exploring the powerful figurative language that Jack London uses in his writing to create mood and atmosphere. This will be used to develop the pupils' use of mood and tension in their own fiction writing. The children will also be developing their creative skills by writing vivid descriptions, using techniques such as expanding on noun phrases, creating themes for cohesion and by being selective with their language choices. In addition to this, children will experiment with the use of dialogue and punctuation, including the use of a semi-colon, dash and colon, when writing their own chapter befitting to White Fang.

We will be continuing to learn a variety of spelling rules through exploration including more rules for adding suffixes and prefixes to words, rules for where to apply an apostrophe and a hyphen and which homophone should be used (e.g. witch/which).
To develop as writers, we have given each child a magpie book to take home and bring back into school every day. The children will be using these to gather ideas, words, phrases and drawings that they will then be able to use in their writing.  To help them with this, please encourage them to read every night and fill in their reading record and magpie book.

Maths 
During the children's time in year 6, we aim to further develop and deepen fluency in the fundamentals of mathematics, building on what the children have previously learnt.  Through providing various opportunities, the pupils will be able to explore a variety of problems using their reasoning skills to help them confidently explain and solve different challenges.  We hope that alongside our school vision, this will ensure each child will become a strong mathematical thinker.
This half term we will be continuing our work on fractions. We will be focusing on multiplying and dividing fractions and applying our knowledge to more complex word problems. We will also be looking at the links between decimals, percentages and fractions and how to multiply and divide decimal numbers.
To support your child at home, please encourage your child to go on Times Tables Rockstar or practise their times tables alongside the division facts.
Science – All Living Things and their Habitats
In Science, we will be looking at classifying living things based on their characteristics. The children will be researching the origins of classification and discovering how it helps us to understand the natural world. The children will explore the use of keys to explore similarities and differences and investigate how species are defined by their unique traits.
Topic – Living on the Edge!
During this term, we will be learning about natural disasters, focusing mostly on volcanoes and earthquakes. The lessons will start off with a drama workshop that introduces the year group to the specific terminology required for this topic whilst also exploring some geographical locations of certain natural disasters both past and present. Following on from this, we will independently investigate and research deeper into the causes of natural disasters, the typical 'hot spots' of their locations and the impacts these natural phenomenon have on the planet. This will allow us to develop geographical skills around physical and human geography which can be applied during the independent enquiry.
Based upon the research we will carry out, we will be focusing on sculpting in Art and DT where we will be able to recreate a natural disaster using a variety of materials.
This half term the pupils will be learning about tag rugby where they will be able to apply the skills they learnt in Autumn term when they worked on evasion games – developing the skills and tactics to successfully evade opponents. This sport will require hand eye coordination, agility and speed.
RE – Ritual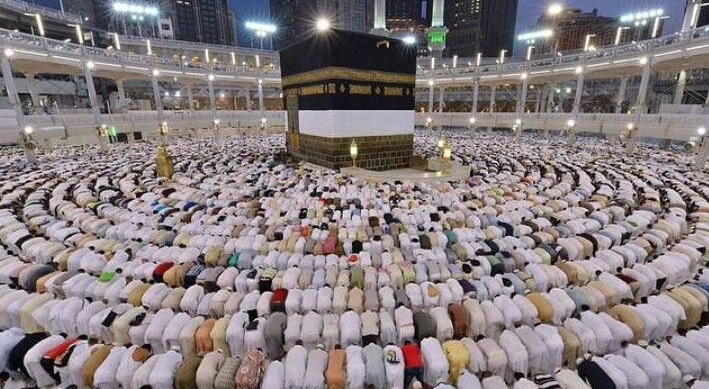 In R.E., we will be exploring the concept of 'Ritual' in the context of Islam and how this religious belief shapes the lives of these individuals and communities.
In French, the children will build on their learning of how to read and pronounce French sounds accurately. A knowledge of phonics is a shortcut to learning how to recognise and decode language, therefore enabling children to continually improve the accuracy of their pronunciation and intonation and their understanding of written and spoken text.
This half term,in Music, we will be exploring the topic 'Roots' which explores mini musical performance. Pupils will be singing a traditional Ghanaian song, devise rhythmical actions to music and developing a performance of a musical.
PSHE  – Living in the wider world.
This half term in PSHE, we will be looking at what it means to be a British citizen. We will be discussion the rights that this grants us, but also the responsibilities we have and the challenges we face. We will also discuss some important topics such as immigration and asylum seeking.
This half term, the children will build on the coding skills but developing a Maths quiz with the use of scratch. This particular unit will allow the children to deepen their understanding of how to successfully use variables within their algorithms to create more efficient and effective programs.
---
Dates for the Diary!!!
Trips, Workshops and Experiences
Living on the Edge Workshops
Wednesday 9th and Thursday 10th January 2019
Guess My Job Workshop
Friday 11th January 2019
Arts Week
28th January – 1st February 2019
SATs Week
Wb. Monday 13th May 2019
Fairthorne Week
Monday 17th – Friday 21st June 2019
Please look out for letters nearer the time to find out more information about these fantastic opportunities!
---
PE kit
PE days vary depending on weather. If possible, please ensure your child always has a PE kit in school.
Children should all have a full PE kit which includes: black shorts / tracksuit bottoms (for colder weather), white t shirt and suitable footwear.
Please ensure that your child can either remove their earrings or provide tape to cover earrings to prevent any injuries occurring.
---
Homework
Year 6 – Project Homework
Our topic this term is 'Brits in the Blitz'.  We will be learning about the experiences of the Homefront in Britain. For homework this term, we would like you to research how Britain was effected by the war at home.  For example:
Evacuees
Bombing of Britain
Women in the war (spies, factory work etc.)
Advertising
Air Raids
Rationing
Spies
For this project, we would like you to study one area in depth.  This could include:
Photographs, drawings, diagrams
Fact file written in your own words
Diary in role
Timeline of the war
'Ask an expert' interview questions
As this is an extended project, we expect a variety of activities to be done ready to present to the class.  If you need any paper or resources, please ask your class teacher.
(Remember: Year 6 expectations – well-presented work with legible, joined handwriting!)
Half-way review: Monday 3rd December 2018
Due in: Thursday 13th December
Useful websites:
http://www.bbc.co.uk/history/home_front
http://www.primaryhomeworkhelp.co.uk/war/homefront.html
http://www.nationalarchives.gov.uk/education/homefront/
Spellings
Please practise your new spellings ready to be tested in class.  It is important that you understand the definition of these words and can use them in a sentence. As well as practising any new words, you must continue to practise your Year 5 spellings as well.