| | | | | | |
| --- | --- | --- | --- | --- | --- |
| Miss Bellamy | Mr Phelan | Miss Morton | Mrs Knight | Mrs Lyne | Mrs Wessels |
---
 This term we will be learning…
English

Our class reader for the term is Holes written by Louis Sachar. As well as reading this book, we will be using this within our writing lessons as a stimulus. We will be using the book to write about Kissin' Kate Barlow, an outlaw who was wronged by the people of Green Lake and is seeking out act out her revenge. The children will be given an opportunity to use some writing skills we have been using this year.
Later in the term the children will be finding out about the "yellow-spotted lizard" from the book. They will be writing a guide for how to take care of lizards properly and getting a chance to really show off what they can do as writers.

We will be continuing to learn a variety of spelling rules through exploration including more rules for adding suffixes and prefixes to words, rules for where to apply an apostrophe and a hyphen and which homophone should be used (e.g. witch/which).
To develop as writers, we have given each child a magpie book to take home and bring back into school every day. The children will be using these to gather ideas, words, phrases and drawings that they will then be able to use in their writing.  To help them with this, please encourage them to read every night and fill in their reading record and magpie book.

Maths 
During the children's time in year 6, we aim to further develop and deepen fluency in the fundamentals of mathematics, building on what the children have previously learnt.  Through providing various opportunities, the pupils will be able to explore a variety of problems using their reasoning skills to help them confidently explain and solve different challenges.  We hope that alongside our school vision, this will ensure each child will become a strong mathematical thinker.
This half term we will be covering a range of mathematical concepts. We will be revising a variety of subject areas that have been covered this year as well as exploring position, direction and movement. The children will recap symmetry, co-ordinates, shape and translation as well as revisiting fractions, decimals and percentages.
To support your child at home, please encourage your child to go on Times Tables Rockstar or practise their times tables alongside the division facts. 
We would also encourage your child to be using their revision books to consolidate and concepts we have been working on in class!
Science – Circulatory System
In Science, we will be looking at the Circulatory System.  We will be learning about the function of the heart and blood vessels, how the circulatory system works and we will be investigating the impact of sport on our heart
rates.  Our working scientifically skills will be based around using scientific ideas to support or refute an argument.
Topic – This is Sparta! 
During this term, we will be learning about the Ancient Greeks. On Thursday 23rd May, the children will be taking part in an amazing Greek workshop where the children will have the opportunity to learn about life in Ancient Greece.
As well as taking part in this, the Year 6 pupils will be learning about the history of the Greek Olympics and will take part in their very own Olympics including a variety of sports. They will also develop an understanding of Democracy and how this has developed and changed over the years.
PE – Tennis
This half term the pupils will be practicing their hand-eye coordination skills by playing tennis. We will be learning a variety of skill to control the ball as well as developing tactics to use for competitive play.
RE – Resurrection
In R.E., we will be exploring the concept of 'Ceremony' in the context of different religions and how this religious celebrations shape the lives of individuals and communities. Through exploring the events in their own lives, pupils will deepen their understanding of how it links to ceremonies such as baptism, weddings and funerals in different religions.
French – Le Lion à Paris

In French, the children will be creating their own story inspired by the book, 'Le lion à Paris'. They will be using many of the skills they have acquired over their time at LJA to write their very own
descriptive and cohesive book using 'Book Creator'! They will then use their phonological knowledge to read their book aloud – possibly to their MFL Secondary school teacher! Watch this space!
This half term, in Music, we will be exploring the topic 'Moving on' which explores musical performance. Pupils will be developing the skill of singing in harmonies with the aim of enhancing their end-of-year musical performance.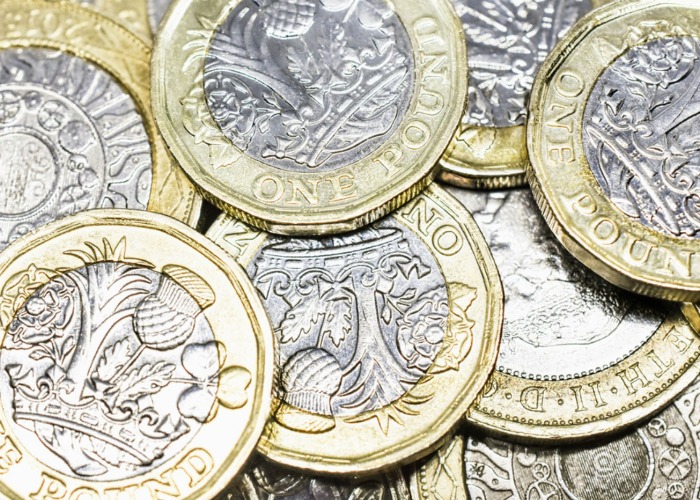 PSHE  – Living in the wider world
This half term in PSHE, we will be exploring the concept of money, broadening our understanding of terminology such as 'interest', 'loan', 'debt' and 'tax'. We will further develop our enterprise skills through an 'apprentice project'.
---
Dates for the Diary!!!
Trips, Workshops and Experiences
Fairthorne Week
Monday 17th – Friday 21st June 2019
Year 5/6 Sports Day
28 June
Secondary School Transition week
1-5 July
Leavers' Performance to Parents
16th July (pm and after school)
Leavers' Party
18th July
Please look out for letters nearer the time to find out more information about these fantastic opportunities!
---
PE kit
PE days vary depending on weather. If possible, please ensure your child always has a PE kit in school.
Children should all have a full PE kit which includes: black shorts / tracksuit bottoms (for colder weather), white t shirt and suitable footwear.
Please ensure that your child can either remove their earrings or provide tape to cover earrings to prevent any injuries occurring.
---
Homework
For homework this term, we would like the children to research an area of the Ancient Greek history.
For example:
• Greek Myths
• The Ancient Olympics
• Spartan soldiers
• Life in Ancient Greece
• Greek Gods and Goddesses
• Ancient Greek Architecture
• The differences between life for boys and girls.
• The different city states (such as Athens, Sparta and Corinth)
For this project, try to study one area in depth. This could then include:
• Photographs, drawings, diagrams
• Fact file written in your own words
• Diary in role
• Timelines
• Models
• Video diaries
If you need any paper or resources, please ask your class teacher.
Due in: Wednesday 3rd July 2019
 We will look at the progress you are making on these dates:
 Please bring into school the work you have completed up to these dates.
Spellings
Please practise your new spellings ready to be tested in class.  It is important that you understand the definition of these words and can use them in a sentence. As well as practising any new words, you must continue to practise your Year 5 spellings as well.