As our children learn and grow in our ever-changing society, it is vital that we provide opportunities for them to develop as confident, self-assured Langstone Learners. By embedding the skills needed to become a resilient, reflective thinker, pupils are proud of their achievements and of their school.
PSHE
Our vision is to provide pupils with opportunities for them to develop as confident, self-assured learners who are proud of their achievements and of their school. Our PSHE curriculum allows pupils to develop the knowledge, skills and attributes they need to keep themselves healthy and safe, to value British Citizenship and prepare for life and work in modern Britain.
Our PSHE curriculum has been tailored to support the ongoing matters that are current in our local community of Portsmouth. The PSHE Association's 'Portsmouth Programme of Study' has supported our planning to ensure that pupils receive teaching on these important topics. 

British Values
At Langstone, we promote the fundamental British values of democracy, the rule of law, individual liberty, and mutual respect and tolerance of those with different faiths and beliefs. 
We believe that actively promoting British Values means challenging opinions or behaviours in school that go against the fundamental British values. We strive to create a community of people that understand the importance of embracing and showing British Values as they grow up. Our intention is that they will grow to respect and share this knowledge to future generations. 
Philosophy 4 Children (P4C)
Introducing P4C into Langstone has had such a hugely positive and impressive impact on our children. At this school, our pupils have become exceptional thinkers and classes have documented their P4C journey through their year group P4C book.
P4C is a classroom community of inquiry offering children the opportunity to discover values, things, ideas, ideals and people that they can care about. It also provides them with an environment in which they can grow emotionally as well as rationally, socially as well as politically. It is in such a context that they experience authentic dialogue, respect for each other as persons, a growing mutual trust and ability to communicate on a variety of levels. This growing sense of trust in the seriousness of each other is invaluable in the education of the emotions.
With time and practice in communal inquiry, they come to realize that their teachers and classmates really do care about them as persons. They believe in their potential ability to make a difference. In turn, this realization makes it possible for children to care about a variety of things and motivates their acting with courage and hope in the world.
Student Voice
At Langstone, we have an active and democratically run School Council. Members have the voice to pro
pose and take forward initiatives and projects on behalf of their peers, and are involved in strategic planning and processes such as the School Development Plan and staff appointments.
Please see our School Council webpage for more information.
Langstone Learner Award
Langstone Junior Academy are proud to have created and promoted our unique 'Langstone Learner Award'. 
At Langstone Junior Academy, we aim to develop learners who are reflective, resilient thinkers and challenge themselves in all areas of learning both in and out of school.  We believe that children need to develop a skills set that enables them to achieve this and become confident 'Master Learners'. The Langstone Learner award is a three-tiered system which empowers children to recognise and develop a set of progressively challenging skills as they develop as independent learners.
Please see our Langstone Learner webpage for more information.
RE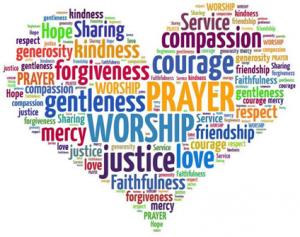 Our vision is to build children's spirituality, sense of identity and belonging, which will help them flourish within their communities and as citizens in a diverse society. Pupils will think and grow together to develop respect and care for others, including people with different faiths and beliefs and to challenge prejudice.
For more information about our RE curriculum, please see the Religious Education webpage (under curriculum).