Miss Chappell

3GC

Year Leader

Mrs O'Donnell

3JO

Mrs Lyne

3LT- Monday, Tuesday and alternative Wednesdays
Mrs Williams

3LT- Alternative Wednesdays, Thursday and Fridays until October Half Term

Miss Thompson

3LT- Alternative Wednesdays, Thursday and Fridays after October Half Term

Mrs Webb

Intervention Teacher
---
Contact details
Year Leader/3GC: [email protected]
3JO: jo'[email protected]
3LT: [email protected] or [email protected]
Useful Websites to use at home:
Accelerated Reader: https://ukhosted105.renlearn.co.uk/6708094/
Times table Rockstar: https://ttrockstars.com/
Sumdog: https://www.sumdog.com/en/
Spelling Shed: https://www.spellingshed.com/en-gb/
Overview of our current topics:
THIS TERM, OUR TOPIC IS…
Broadening our horizons!
During th
is topic, we will be learning about the continent of Africa and the country of South Africa. We will use maps, atlases and globes to locate Africa, South Africa, Europe and the United Kingdom as well as the Equator and the Northern and Southern Hemispheres. We will then spend the rest of the topic learning about the landscape of South Africa and the famous landmarks. We will also interview Mr. Wessels to find out more about his home country before using everything we have learnt to write a non-chronological report about this fascinating country.
English
For our first unit of English, we are reading a selection of lesser known fairy tales including the Elves and the Shoemaker, Rapunzel, the Princess & the Pea and Hansel and Gretel.
In our guided reading lessons, we will be learning how to skim and scan a text for information and we will use this skill to help us answer simple retrieval questions. We will then move onto learning what a theme is and identifying the main themes of these fairy tales.
In our writing lessons, we will explore the main features of a fairy tale. We will then move onto planning our writing our own fairy tale after learning how to write expanded noun phrases, alliteration and fronted adverbials.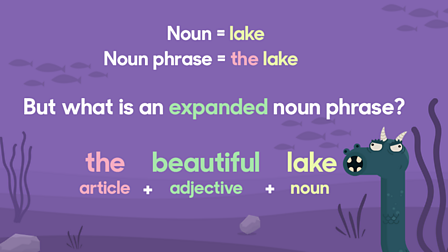 Spelling
Over the year, in class, we will be using our investigation skills to explore different spelling rules including the use of prefixes and suffixes.
As weekly homework, we will also be developing strategies for learning the Year Three National Curriculum exception words which are sent home every Friday. These will then be assessed in class at the end of each half term.
The spellings that will be sent home each week in the Autumn term are:
arrive
appear
circle
disappear
group
heard
learn
often
M
aths
To begin our first half term, we will be learning about the importance of number and place value.  We will learn how to recognise the place value of 1s, 10s and 100s in a 3 digit number and apply our understanding to be able to compare and order numbers up to 1,000.  We will also learn how to represent and estimate numbers in a variety of ways.  We will then apply our knowledge of number and place value to solve practical mathematical problems.
We all have our own Times Table Rock Star accounts which is an online game which can help us learn our times tables. It can be accessed online from both school and home. By the end of year 3, pupils should be able to recall the multiplication and division facts for the 2, 3, 4, 5, 8 and 10 times tables.  This half term we will be focusing on our 10 times tables.
To support your child further with this, please consolidate reciting these facts, finding related division facts and rapid recall in a variety of ways.
Science
For our final first unit of science in Year 3, we will be learning about light. We will begin the topic by completing a range of awe and wonder activities to explore how light affects the way we see the world around us. 
We will then learn about different sources of light and how light is produced before exploring how light travels. This will include investigating how different materials can alter the direction or stop light.
Each Science topic we cover allows children to work scientifically using their scientific skills such as questioning, predicting, observing and recording their findings. This half term, we will be focusing on how to observe and use equipment to take measurements. 
PSHE
In PSHE this term, we will be learning how to become a Langstone Learner.    We will be learning about the skills needed to develop us as learners who are reflective, resilient thinkers.  We will begin by using practical activities to understand how to be resilient and how being reflective will help us to begin and conquer challenging tasks.
Music
This term, we will be learning all about traditional music from Africa.  We will be learning how to play different tones on the djembe drum and how to create different rhythmic patterns on the instrument. We will then use everything we have learnt to create our own African drumming 'call and response' sequence.
RE
In our first unit of RE we will be exploring the concepts of good and evil. We will then apply our learning through drama and retell the story of Prahlad and Holika.
Art and DT
Our first unit of DT will be 'Let's Go Fly a Kite'. During this unit children will discover when and why kites were first invented and how their purpose has evolved throughout history. We will explore the different designs and investigate the best materials to use to make a success kite.
Computing
To start the year, we will be introducing the Year 3 pupils to the junior school technology and exploring how to stay 'Internet Sharp' and 'Internet Secure'. This unit will help children to become more independent when using technology while staying safe online and understanding the importance of keeping their personal log in details secure.
PE
PE is on Monday and Tuesday. Please arrive at school in your PE kit and remain in this for the day.
Monday's is Outdoor PE. Unit 1 will focus on Personal Skills. 
Tuesday's is Indoor PE. Unit 1 will be Real Gym.
Each class will be taking part in Real Gym until February and these will take place in their indoor sessions. As always, the safety of our children is paramount and to ensure this remains, the PE uniform policy is listed below:
-Children must wear the correct PE uniform during Real Gym sessions; black shorts, leggings or 'skins' and a white tee shirt. Children cannot wear tracksuit bottoms or sweatshirts during Real Gym sessions. As we are asking your children to wear their PE kit into school, they could still wear tracksuit bottoms/sweatshirts to school in the winter months over their shorts and tee shirt. They can still wear tracksuit bottoms or sweatshirts during their outdoor PE session.
-No jewellery can be worn during Real Gym sessions, this includes any earrings, even studs. If your child cannot remove their own stud earrings for these sessions, please do not send them into school wearing them on their Real Gym days.
-Watches cannot must not be worn so we ask you not to send your child in with a watch on their Real Gym days.
-During Real Gym sessions, your child will be asked to remove their shoes and socks as this will increase their grip on the equipment greatly. If there is a medical reason why you would like your child to not go barefoot, please discuss this directly with their class teacher.
Our PE uniform for Real Gym sessions is based on advice by the British Gymnastics governing body and is designed to ensure your child is as safe as possible during their exciting Real Gym sessions.

Dates for the Diary
Virtual Book event with Lenny Henry- Tuesday 11th October
Egyptian Day – Thursday 3rd November
Anglosaxon Trip to Stubbington Study Centre- Thursday 26th and Friday 27th January
Mary Rose Museum visit- 27th, 28th and 30th March
Homework
Our homework has 3 elements:
1 – Daily reading
Regular reading of a variety of genres is an integral part of the curriculum and develops a range of skills that children can utilise on a daily basis. We expect children to read regularly and aim for at least 5 times a week. 
2 – Daily times tables practise
This could be chanting, rapid recall or quick fire questions with a family member, use of Times Tables Rockstar or playing different times tables games. By the end of Year 3, Government expectations are that children will have rapid and fluent recall of at least the 2x, 5x, 10x, 3x, 4x and 8x tables.
3- Spellings
We expect children to learn the Year 3 National Curriculum spellings and each week, a new word will be sent out to learn. In addition, they will be tested on them at the end of each half term.