---
Contact details
School Day Expectations
There will be teachers out on the playground from 8.40am when the gates are opened. Year 3 will line up in their class lines before being sent round to their classrooms a class at a time.  This is to prevent too many children trying to squeeze around the building at the same time. Please allow your children to stand quietly in line showing they are ready to enter the school so we can get them in as soon as possible.  The class teachers will then meet their class at their classroom.   
 Please do not go round to the classroom doors for safety reasons.
School finishes at 3.25pm.
3HW and 3LW will come out of the library door.
3LH will walk around from the field area. Again, please wait on the playground to meet your child.
As children become more independent, settled and learn the expectations to keep them safe, we will adapt this routine as needed. We will keep you informed via ParentMail when this happens.
If there are any changes to your child's collection routine, please inform a member of staff so that we can ensure your child remains safe at this busy time of day.
Fruit Snack
Children are allowed a fruit snack during playtime or alternatively can purchase a healthy snack from Tuck Shop which is usually in the school hall. Children should bring in no more than 50p for tuck. It is the child's responsibility to look after this money.
                       In the afternoons, time is given for children to eat fruit, have a drink and go to the toilet.
Please note that nuts will not be allowed due to allergies.
PE kits
All Year 3 children have PE on Thursday and Friday unless weather or special events mean a change to the timetable. Therefore it is best if your child leaves their PE kit in school during the week. As with the school uniform, all items should be clearly marked with your child's name and class. This allows lost property to be returned promptly.
Please remind your child that they should have a complete change of clothes including trainers, not school shoes when participating in a lesson.
Therefore, correct PE kits is as follows: 
* White polo top     * Black shorts/tracksuit bottoms     
* Trainers/plimsoles        * Socks 
*Jumper in case of cold weather
* Waterproof coat in case of wet weather 
Pencil Cases
The children have been given a pencil case that contains all of the equipment that they will need to facilitate learning in school therefore they do not need to provide anything from home. It is their responsibility to look after this equipment and check that they haven't lost anything! A considerable amount of money has been invested to provide this for your child so please encourage them to take care and be responsible for their belongings. The pencil cases should remain in school at all times.
Reading
It is really important that your child continues to read regularly in order to maintain their reading skills. We ask that they try to read for approximately 10 minutes a day, whether this is with an adult or independently. 
We would love to hear about the books the children read. This can be written in their reading logs and handed to the teacher at the start of the day. 
Times Tables Rockstar
Time Tables Rockstar is an exciting website that offers challenge and promotes the learning of times tables. All children create an avatar who starts off as a 'Wannabe'. As the children make progress with learning and correctly recalling their times tables facts at speed, they progress 'through the ranks' to 'Rock Hero'.
On transition day we set up an account with Times Tables Rockstar for your child and they were all handed their log-on details to take home with them. The summer holidays would be the perfect time for children to explore the site and begin practising their times tables, ready for September.
Website link – https://ttrockstars.com/login
Home Learning
Here are some links to games and activities you may wish to print/use/enjoy with your child at home to further support their learning throughout the year.
http://www.primaryresources.co.uk/
Times Tables Links
https://www.topmarks.co.uk/maths-games/7-11-years/times-tables 
http://www.timestable.co/multiplication-games
http://www.primaryhomeworkhelp.co.uk/maths/timestable/interactive.htm
Days of the week/months of year/time
https://www.verywellfamily.com/teaching-days-of-the-week-2764894
https://www.busythings.co.uk/blog/teaching-children-how-to-tell-the-time-hints-and-tips/
https://www.wikihow.com/Teach-Kids-to-Tell-Time
https://www.wikihow.com/Teach-Your-Child-the-Days-of-the-Week
https://www.verywellfamily.com/teaching-months-of-the-year-2764895
http://www.math-aids.com/Time/
Number Bonds 
https://www.math-salamanders.com/number-bonds-to-10.html
http://www.mental-arithmetic.co.uk/Number-Bonds-to-10.htm
http://www.mental-arithmetic.co.uk/Number-Bonds-to-100.htm
http://www.snappymaths.com/addition/make100/make100.htm
NB: Some of these websites are designed for younger children but contain useful, fun ideas to help your child learn them if needed.
Plans for the Year
Detailed below are our plans for the different trips and experiences that we hope to offer your child during their time in Year 3. This underpins our vision to provide a curriculum rich in opportunities to question, deepen understanding and provide first-hand experiences wherever possible.
                         Trips and Experiences for Year 3    2019 – 2020
                                                                    Subject to confirmation and change 
                        Local Area visit                         Southsea Castle                      Baffins Pond           Local Art Gallery
                                                           Local artists           Marwell Zoo          Skeleton Workshop           
                                                      Viking Day     Tudor Banquet      Open Box Theatre Workshop
                                                           Movie Night        Historic Dockyard          Egyptian Day
If you have any questions, please do not hesitate to contact us. There is usually a member of the Year 3 team on duty in the mornings and at the end of day.
 Have an amazing summer holiday and we look forward to hearing all about their adventures when the children return to school on Monday 9th September 2019.
Best wishes from the Year 3 team!
Maths
Throughout Year 3, we will be developing our arithmetic skills by carrying out daily activities which will aid with our fluency.  This includes rapid recall of addition, subtraction, multiplication and division facts as well as fluent recall of place value, fractions and other key number skills. Children will have the opportunity to bring home further activities to practise these skills at home should they wish.
We are about to start the new unit which will focus on multiplication and division. We will start by looking at links between the 2, 4 and 8 times tables and the patterns that can we found. Using arrays we will explore scaling and the idea that multiplication makes a number, so many times bigger, and division makes it so many times smaller. 
We will continue to consolidate our understanding and rapid recall of our 3, 4 and 8 times tables facts – applying these in a variety of ways to challenge ourselves and improve our skills. Don't forget to use TTR (Times Tables Rockstar) to support this.
To support your child further with this, please consolidate reciting these facts, finding related division facts and rapid recall in a variety of ways. 
English
Our class reader for this unit is 'The Secret Garden'. We will be using this text to learn the skill of inference and analyse the effectiveness of the description in different versions of the book. We will explore what makes a book a classic and explore the difference between classics and modern day classics.
During our writing lessons, the focus will be on improving our sentence structures, learning about compound and complex sentences as well as sentences of three. We will also explore how having a range of sentence openers can create better description and help to keep the reader engaged.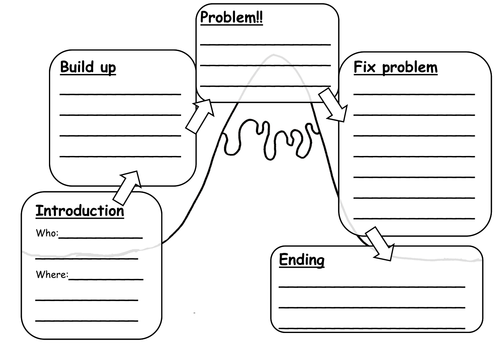 Handwriting
Year 3 continue to work on improving the formation of our letters and presentation of our written work. We are looking forward to seeing who will be the first person to earn a pen licence from Mrs Bush!
Spellings
Over the year we will be using our investigation skills to explore different spelling rules including homophones and the use of apostrophes for possession. We will also be developing strategies for learning the Year Three National Curriculum exception words which you can find below. These will then be assessed in class at the end of each half term.
Our spellings for this half term are:
actual, learn, group, heard, arrive, circle, often, build.
Below are some of the ways that we will be learning these words if you would like to try them at home.
Science
Skeletons and Muscles
This half term, we will be learning about skeletons and muscles. We will be learning about the human skeleton and using this knowledge to compare the skeletons of other animals. We will also be exploring the usefulness of different features of our skeletons and muscles.
Each Science topic we cover allows children to work scientifically using their scientific skills such as questioning, predicting, observing and recording their findings. This half term, we will be focusing on gathering and presenting data in different ways and identifying similarities and differences related to simple scientific ideas.  We will also be using scientific evidence to answer questions.
Topic
Eye Wonder
This term our topic will be based on the famous artists Picasso and My Dog Sighs. In our Art lessons, we will be looking at lots of their work before attempting to recreate our own Picasso inspired portraits.
For the geography aspect of our topic, we will be looking in more detail at the countries that these two artists lived in. We will be learning about the human and physical geography of France and the UK before applying the skills we have learnt to help us successfully complete a virtual treasure hunt around Portsmouth and the surrounding area.
During Computing lessons, we will be exploring software to help us present our research about France, in the form of a Powerpoint presentation. We will learn how to insert text boxes and pictures, along with formatting backgrounds and experimenting with timers and transitions between slides.

Foundation Subjects
In PSHE, we are being introduced to the Tier One Langstone Learner skills. These different sets of skills focus on resilience, thinking and reflectiveness.
Tier 1

Thinking
Resilience
Reflective

I can share ideas

I can use talk partners to deepen thinking

I can disagree

I can build on other people's ideas (symbols/listening)

I can ask sensible questions to deepen my understanding

I can use resources to be independent

I can choose an appropriate way to present my learning

I can make links to my own previous learning

I can give myself thinking time

I can use the 5 'B's' to be more independent

I can  start a task even when it looks or sounds tricky

I recognise a marvellous mistake and remain positive

I can carry on with something that I find challenging

I know there are some things that I cannot do YET but with hard work I can

With support, I can manage my emotions

I can accept that people may disagree with me

I can encourage and celebrate other people's Golden Moments

I reflect on how my Golden Moments help me to improve

I see Pink Stop Think as a positive

I respond straight away to Pink Dots

I use what I already know to help me complete a challenge

I think about written feedback, building on my learning and respond in full

I can take time to reflect on my choices

I can recognise that everyone has different strengths and use/support these
At Langstone Junior Academy, we aim to develop learners who are reflective, resilient thinkers and challenge themselves in all areas of learning both in and out of school.  We believe that children need to develop a skills set that enables them to achieve this and become confident 'Master Learners'. The Langstone Learner award is a three-tiered system which empowers children to recognise and develop a set of progressively challenging skills as they develop as independent learners.
Within R.E, we will be looking at the concept of good and evil, linking this to the Hindu festival of Holi.  We will be discussing our own and other's experiences of the concept as well as within Hinduism.We will use our thinking skills (Philosophy for Children) to challenge and question ideas.
In PE this term, we have been working on the social aspects of different sports, how to work as part of a team and support each other. The physical skill we are working on is jumping.
In addition, children will be participating in a mixture of outdoor and indoor P.E. with sports coaches on a Friday.  Year 3 usually have PE on a Thursday and Friday unless weather or special events mean a change of timings. Therefore, it is best if your child leaves their PE kit in school during the week.
Please remind your child that they should have a complete change of clothes when participating in a PE lesson. This includes dark shorts/tracksuit bottoms (for outdoor PE if the weather is cold), a white t-shirt, socks and appropriate footwear. (Trainers or plimsolls – not school shoes)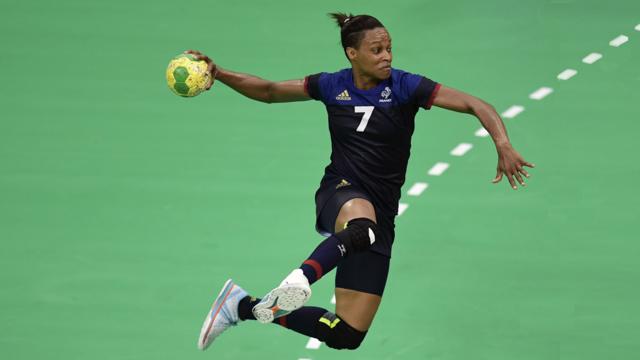 Music
This term in Music lessons we will be learning how to describe pieces of music using technical vocabulary. We will be discussing the imagery that is created when listening to different musical extracts and then creating our own artwork to reflect our thoughts. We will be listening to a wide range of different genres and styles of music which we will then use as inspiration to create our own compositions based on the pentatonic scale.
In French, we are currently focused on the phonics of the language in order to support the correct pronunciation of new words learnt. We have been learning how to correctly spell and pronounce the colours in french.
In Computing, we have learnt how to create a PowerPoint presentation and how to use Microsoft Word. We can now save a piece of work into the correct file and edit a document when needed. In Spring 2 we will be using Sketch Up during our RE lessons to create our own Sacred/ Special place.
---
Important Dates
February Half Term – 17th – 21st February 2020
St Cuthberts Visit – 25th February 2020
World Book Day – 5th March 2020
Easter Holidays – 6th – 17th April 2020 
Super Schools Fundraising Day – 20th May 2020
May Half Term – 25th – 29th May 2020
3LH Class Assembly – 21st May
3LW Class Assembly – 4th June
3HW Class Assembly – 11th June
———————————————————————————————————————————————————————————————
Homework
Home Learning Books should be in school every day for the teacher to check and also for children to record their daily reading which happens each afternoon.
Our homework has 3 elements:
1 – Daily reading
Regular reading of a variety of genres is an integral part of the curriculum and develops a range of skills that children can utilise on a daily basis. Your child has been given a Home Learning Book in which they need to write in the reading that they do at home. We expect children to read regularly and aim for at least 5 times a week. They should record the book title and the pages that they read. We encourage them to reflect on their reading and record this in the comment box. For example, what was the best bit? What happened next? What interesting fact did they find out?
2 – Daily times tables practise
This could be chanting, rapid recall or quick fire questions with a family member, use of Times Tables Rockstar, playing different times tables games or completing different worksheets available on-line and from your child's class teacher. The squares should be coloured in to show the different times tables facts that have been practised. By the end of Year 3, Government expectations are that children will have rapid and fluent recall of at least the 2x, 5x, 10x, 3x, 4x and 8x tables.
3- Project Homework 
There will be details of a suggested project homework task sent home each half term. Children are encouraged to further their own learning at home by researching an area of the current topic that has particularly interested them. Children can choose to present this information in any way that they choose – we have had some brilliant models, presentations and other creative ideas in the past and look forward to seeing what projects appear from Year 3 in 2018-2019!
We will be visiting Treetops Library on a weekly basis during this half term, teaching the children various library skills and developing their love of reading both for pleasure and research. They can borrow a fiction and a non-fiction book which they can read both in school and at home. Children are responsible for their chosen books at all times and must return or renew them regularly. Children can also visit the library during most break times and lunchtimes. Some of the books have a related quiz which the children can complete in school to demonstrate their understanding of the text that they have read.