| | | | |
| --- | --- | --- | --- |
| Miss Chappell | Mr Mardsen | Mrs Lyne | Mrs Wessels |
---
Contact details
Year Leader/3GC: [email protected]
3WM: [email protected]
3LW: [email protected]          [email protected]
THIS TERM, OUR TOPIC IS…
To an Ancient Adventure
Our current topic is focusing around Ancient Egypt. Before the Christmas break, we had identified where in the world Egypt is and also begun to practise writing hieroglyphics. We will now begin to learn about different events that occurred during this era and place them in chronological order. We will also find out about historical sources and which ones are more reliable than others to find out about the past before researching an area of this fascinating topic in more detail.
English
We are currently learning how to write a setting description in our English lessons. We used Alfie's Adventures in Ancient Egypt to inspire us before using the information we have learnt in our topic lessons to support us. We have revisited using expanded noun phrases and alliteration before learning about similes and sentences of 3.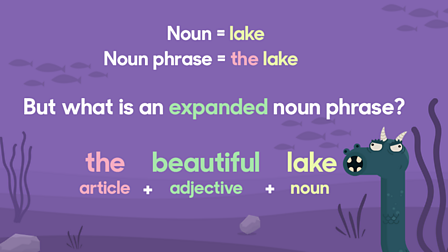 In our DEAR time (drop everything and read) and guided reading lessons, we are going to begin to use our new class reader, The BFG. 
Maths
We are about to start the new unit which will focus on multiplication and division. We will start by looking at links between the 2, 4 and 8 times tables and the patterns that can we found. Using arrays we will explore scaling and the idea that multiplication makes a number, so many times bigger, and division makes it so many times smaller.
We will continue to consolidate our understanding and rapid recall of our 3, 4 and 8 times tables facts – applying these in a variety of ways to challenge ourselves and improve our skills. Don't forget to use TTR (Times Tables Rockstar) to support this.
To support your child further with this, please consolidate reciting these facts, finding related division facts and rapid recall in a variety of ways.
Science
We have just begun our forces and motion topic. We will explore magnets and identify different magnetic objects. We will also learn that a forces is a push or full and that different surfaces create different amounts of friction which acts to slow down moving objects. 
PSHE
Before our Christmas break, we began our relationships unit. We learnt about different types of feelings and emotions and how to manage these. We will now move onto how to work collaboratively in a group. 
Music
This term in Music lessons, we will be learning how to describe pieces of music using technical vocabulary. We will be discussing the imagery that is created when listening to different musical extracts and then we will create our own artwork to reflect our thoughts. We will be listening to a wide range of different genres and styles of music which we will then use as inspiration to create our own compositions based on the pentatonic scale.
RE
In RE lessons this term, we will be exploring the concept of good and evil by looking at the Hindu legend of Prahlad and Holika and the Christian creation story. We will use drama to help us reflect on these stories and then consider our own understanding of the concept of good and evil.
PE
PE day is on a Friday. Please arrive at school in your PE kit and remain in this for the day.
Children should all have a full PE kit which includes: black shorts / tracksuit bottoms (for colder weather), white t shirt and suitable footwear.
Dates for the diary
Homework
Homework is set every Tuesday on Google Classroom and is due in the following Tuesday. If you have any difficultly logging onto Google Classroom, contact your class teacher. 
Daily reading is expected for 15 minutes and times table practice is also expected. Reading can vary wildly! This could be reading a recipe book to help cook or reading a newspaper/magazine…. it really is up to you! Please fill in your Reading Record and hand this in daily to your class teacher.
Pupils are expected to regularly practise their times tables. This could be through TTRS or other times table games. We are currently learning our 3, 4 and 8 times tables.