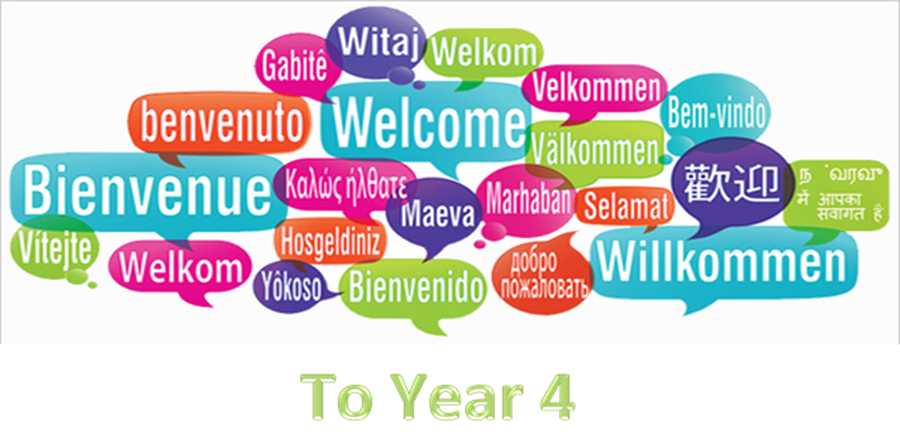 CONTACT DETAILS
Year Leader/4LH: [email protected]
4SB: [email protected]
4LD: [email protected]
WELCOME BACK YEAR 4!
We can't wait to have you back in our classrooms and our first priority is to make sure that we are all settled into school life and develop positive health and wellbeing.
Your child should not bring extra items into school, they will only need:
– A bottle containing water
– Their lunch (if you are providing it) in a plastic bag
– A waterproof coat in case of rain
THIS TERM, WE WILL BE LEARNING ABOUT…
THE BOY, THE MOLE, THE FOX AND THE HORSE
For the first weeks of term, we will be exploring the fantastic book, 'The Boy, The Mole, The Fox and The Horse'. The creatures in the book are four unshakable friends who go on an adventure and share their inner most thoughts. Through this book, we will be exploring the theme of 'kindness' and what it means to be kind to yourself as well as others, especially after all the change that has taken place recently.
We will explore the concept of kindness throughout the weeks writing letters explaining how to be kind, creating kindness superheroes and finding out what kindness means to us and how we can show it.
MATHS
In Maths over this half term, we will be looking at place value and addition and subtraction before applying our written methods to solve problems, including word problems. We will be using methods just like the ones below:
Here are some video links to remind you how to complete the methods:
Column addition: https://www.youtube.com/watch?v=rdzIfqtzPq0
Column subtraction: https://www.youtube.com/watch?v=KrHvbjSk8kk
Or watch this clip for exchanging over two place value columns: https://www.youtube.com/watch?v=HuGsP1NX78o
We will also be exploring other strategies to use when the written methods aren't appropriate. This will provide us with a bank of efficient ways to tackle a variety of questions before using these to solve a range of problems.
A variety of TTRS sessions can be completed daily. Garage will help the children practise times tables facts based on their current level of attainment and automatically self adjusts. They are aiming to achieve level 420. Soundcheck always  gives 25 random questions with a time limit. This replicates the Government Multiplication check that happens at the end of Year 4. Studio allows children to focus on a range of facts upto 12×12. Children can also challenge their peers and teachers in the Rock Slam section. Your child's current heatmap will be sent home alongside their target sheet which would have been shared at parents evening. This will help you identify areas to focus on.
English
This half term, we will be exploring and enjoying different types of poetry and their features through reading and listening to a wide variety before moving onto choosing our favourite to learn off by heart and perform. After this we will start reading "Return to the Secret Garden" by Holly Webb. In writing, we will first be using our knowledge and work from last year to begin writing setting descriptions about their secret garden. Following on from this the children will investigate diaries before writing their own.
Just finished a book? Log onto Accelerated Reader using the link to quiz yourself: https://ukhosted105.renlearn.co.uk/6708094/
Don't forget that you can still complete quizzes at home even if you don't have the quiz number. Just search for the title of the book to see if it has a quiz.
Another useful website is:
We love catching up on the latest events through reading age appropriate, online newpapers via The Day. Feel free to use our username and password below.
Username: langstonejunior Password: theday
Spelling
We will start the year by recapping the Year 3 exception words along with learning strategies for Year 4's new autumn exception words.
Year 4: accident, interest, believe, various, strange, possible, reign, grammar
Year 3: perhaps, guard, recent, forward, address, material, guide, fruit
These can be practiced using a variety of strategies on the Tic-Tac-Toe
Topic
The first two weeks of term will focus on nature. We will look at life cycles of different animals building on the home learning completed during lockdown. We will look at the life cycles of plants and how this differs to other animals and make careful observations by planting sunflowers and recognising the different stages. After this, we will move onto learning all about the Stone Age. We will find out what life was like in each of the eras and how it differed between other areas of history we have studied. This will be used to create a timeline explaining these differences.
Science
After building on the life cycle work of the first two weeks, we will move onto the topic of Teeth and Digestion. We will look at the different types of teeth animals including humans have, how to take care of them and what can happen when we don't. We will then investigate digestion and the processes involved in getting energy into the human body.
PSHE
During the first week, we will be finding out what germs are and how to stop them from spreading, helping us keep safe in the classroom and beyond. Alongside this, we will also develop our work on our Langstone Learner Awards. By learning how to be a resilient, reflective thinker, it will help us to become a more successful learner!
Computing
Continuing with keeping safe the first part of computing this year focuses on Digital Literacy and keeping safe online. Children have already been introduced to the Internet Legends website and games and will continue to build on this to ensure that they know what to do to stay safe online.
PE Kits
Full PE kits should be worn into school on Thursdays. This includes dark shorts/tracksuit bottoms (for outdoor PE if the weather is cold), a white t-shirt, socks and appropriate footwear (plimsolls or velcro trainers). School jumpers may also be worn if the weather is cold.
Useful Websites
You can log onto Language Angels (username-langstone, password- langstone) and play some of the games.
https://www.languageangels.com/schools/
https://www.todaysparent.com/family/fun-typing-games-for-kids/ typing games that are fun and good for beginners.
Visit Interland and explore each of the 4 kingdoms. Use you e-safety knowledge to navigate your way through!
https://beinternetlegends.withgoogle.com/en_uk/interland
http://www.primaryresources.co.uk/english/englishbooks.htm lots of different English resources.
We regularly watch Newsround – there are lots to explore on the Newsround website. Use this link to access the website: https://www.bbc.co.uk/newsround/news/watch_newsround
Joe Wicks regularly posts 5 minute workouts for children. These make an excellent brain break when working hard.
Both of these websites have a range of different maths activities to complete at home
https://theday.co.uk/ This is an online newspaper for children. Log in to this website is published on the stream in the year 4 home learning google classroom.
Dates for the Diary 
Times Table Rockstar Day 18/09/20