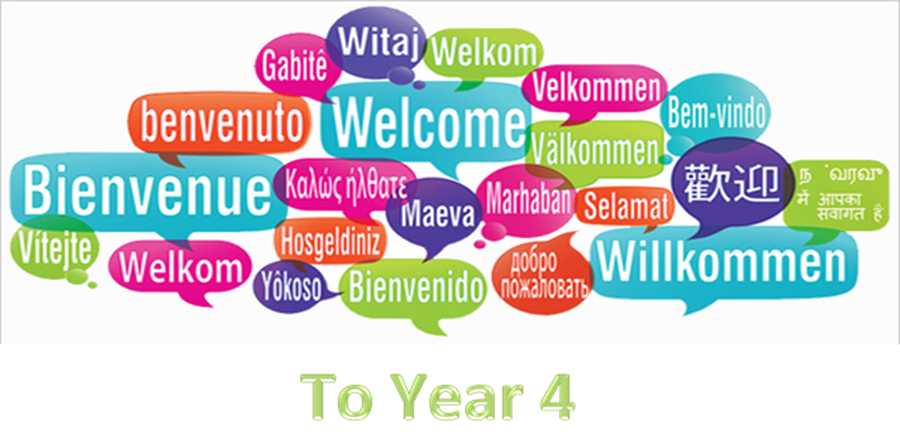 WELCOME YEAR 4!
We are so sad that we cannot have all of you in the classroom with us at the moment but we know you will all be trying your best using Google Classroom to show us what amazing Langstone Learners you are. If you have any problems, please let your teacher know using the above email address. All teachers are working in school teaching critical worker children so may not be able to respond straight away. Someone will be able to help at some point between 9am and 3pm Monday to Friday.
If your child is in school, please ensure they have the following items.
Your child should not bring extra items into school, they will only need:
– A bottle containing water
– Their lunch (if you are providing it) in a plastic bag
– A waterproof coat in case of rain
We can't wait to see you all soon!
FOR THE FIRST TWO WEEKS OF THIS HALF TERM, WE WILL BE USING GOOGLE CLASSROOM AS OUR MAIN LEARNING PLATFORM.
WE WILL BE LEARNING ABOUT…
MATHS
In Maths over this half term, we will be looking at geometry and fractions.
We will be looking at using MyMaths and Oak Academy to deepen our understanding. Further details on how to access these can be found on Google Classroom.
We will also continue to work on our arithmetic skills including addition, subtraction, multiplication and division using the methods taught in school.
Here are some video links to remind you how to complete the methods for column addition and subtraction:
Column addition: https://www.youtube.com/watch?v=rdzIfqtzPq0
Column subtraction: https://www.youtube.com/watch?v=KrHvbjSk8kk
Or watch this clip for exchanging over two place value columns: https://www.youtube.com/watch?v=HuGsP1NX78o
We will also be exploring other strategies to use when the written methods aren't appropriate. This will provide us with a bank of efficient ways to tackle a variety of questions before using these to solve a range of problems.
A variety of TTRS sessions should be completed daily. Garage will help the children practise times tables facts based on their current level of attainment and automatically self adjusts. They are aiming to achieve level 420. Soundcheck always gives 25 random questions with a time limit. This replicates the Government Multiplication check that happens at the end of Year 4. Studio allows children to focus on a range of facts up to 12×12. Children can also challenge their peers and teachers in the Rock Slam section. You can also look at their heatmap to see which areas they need to focus on.
English
For the first weeks of term, we will be exploring sentence structure. We have been using a clip titled "For the Birds" to inspire our sentence writing. We will look at sentences and how they are constructed thinking about our subject, verb and coordinating conjunctions. During our reading lessons, we will be developing our inference skills as we try to read between the lines. We will start off with pictures and seeing what we can infer using our detective skills. Later in the term, we will begin looking at the book 'Tuesday' by David Wiesner
ou should be continuing with your daily reading. You may have a library book, your own book from home or you can use MyOn or the SLS website to access Ebooks. There are also projects you should complete on MyOn.
When you finish a book, it will say completed with a green box and then you can complete the linked quizzes. Please check you have linked your MyON account to Accelerated Reader for this to be successful. When you first log in to MyON, if you account is not linked, the option will be as a banner across the top to link with STAR. Your log in details are the same for both AR and MyON.
Just finished a book? Log onto Accelerated Reader using the link to quiz yourself: https://ukhosted105.renlearn.co.uk/6708094/
Don't forget that you can still complete quizzes at home even if you don't have the quiz number. Just search for the title of the book to see if it has a quiz.
Another useful website is: https://theday.co.uk/
We love catching up on the latest events through reading age-appropriate, online newspapers via The Day. We will share the username and password on Google Classroom for you to use.
Spelling
We are currently focusing on the Spring term exception words for Year 4.
They are:
See Google Classroom for different ways you can learn these words.
We then turn our attention to spelling patterns with words that start with gu-
Daily activities will be posted on Google Classroom.
Topic – The Romans 
We are currently learning all about the Romans. We will use our knowledge of chronology to find out about this period in history as well as learn about empires and everyday life. Our outcome is a chapter for our class Horrible Histories book.
Science
We are currently learning all about electricity and electrical circuits.  When we return to the classroom, we will explore electrical circuits using resources in school.
Then we will start to explore habitats as part of our living things topic.
PSHE
We will continue to explore our theme of relationships. We will look at secrets, important people and relationships we have and then moving onto exploring identity and discrimination. Our outcome is a poster to demonstrate our understanding of relationships during an important event and also a P4C discussion with a written reflection.
Computing
Keeping safe online and being kind to each other in an online world will always be a priority and so links have been shared on Google Classroom for activities you can do at home. This is also forms part of our remote learning package too.
We have been researching information about Roman invasions so that we can create our own websites using Google Sites. This forms our outcome for our computing unit of work.
Children have already been introduced to the Internet Legends website and games and will continue to build on this to ensure that they know what to do to stay safe online.
PE
In PE, we will continue to use REAL PE to learn to practise new skills, focusing on improving our personal best. We are currently working on our dynamic balance. All of this can be found on Google Classroom with links to the REAL PE home learning portal.
Full PE kits should be worn into school on Thursdays. This includes dark shorts/tracksuit bottoms (for outdoor PE if the weather is cold), a white t-shirt, socks and appropriate footwear (plimsolls or velcro trainers). School jumpers may also be worn if the weather is cold. This continues during Lockdown and Remote Learning for Critical Worker children in school.
French 
In French, we have been consolidating our learning of numbers up to 31 and then multiples of 10 to 100.  We are currently learning how to say, read and write the months of the year including the date. We will then use this to help us write the date and learning objective when we return to school.
Music 
In Music, we will begin to explore notation and rhythm. Due to the challenges of teaching this remotely without instruments, most of these lessons will be taught using the fabulous Oak Academy music lessons. Details of this are on Google Classroom. Our outcome will be to create a piece of music once we return to the classroom.
RE
In RE, we will explore the concept of Guardianship in both religious and non-religious contexts. We will look at what this concept means to us and other people. Our outcome is to create a word cloud as a year group.
Useful Websites
You can log onto Language Angels – details on how to do this are on Google Classroom.
https://www.todaysparent.com/family/fun-typing-games-for-kids/ typing games that are fun and good for beginners.
Visit Interland and explore each of the 4 kingdoms. Use you e-safety knowledge to navigate your way through!
https://beinternetlegends.withgoogle.com/en_uk/interland
http://www.primaryresources.co.uk/english/englishbooks.htm lots of different English resources.
We regularly watch Newsround – there are lots to explore on the Newsround website. Use this link to access the website: https://www.bbc.co.uk/newsround/news/watch_newsround
Joe Wicks regularly posts 5 minute workouts for children. These make an excellent brain break when working hard.
Both of these websites have a range of different maths activities to complete at home
Dates for the Diary 
Remote Learning 22.2.21 – 5.3.21
World Book Day 4th March 2021
Planned return to school for all children 8th March