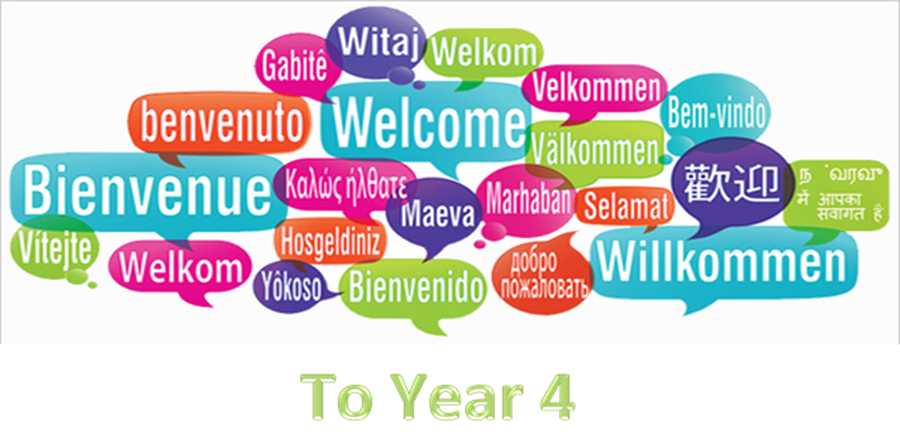 WELCOME YEAR 4!
Subject overview:
WE WILL BE LEARNING ABOUT…
MATHS
In Maths over this half term, we will be looking at fractions.
We will be looking at recognising how many parts make a whole, converting fractions between improper fractions and mixed numbers and vice versa. We will be learning how to add and subtract fractions and looking at where they sit on a number line.
We will also continue to work on our arithmetic skills including addition, subtraction, multiplication and division using the methods taught in school.
Here are some video links to remind you how to complete the methods for column addition and subtraction:
Column addition: https://www.youtube.com/watch?v=rdzIfqtzPq0
Column subtraction: https://www.youtube.com/watch?v=KrHvbjSk8kk
Or watch this clip for exchanging over two place value columns: https://www.youtube.com/watch?v=HuGsP1NX78o
We will also be exploring other strategies to use when the written methods aren't appropriate. This will provide us with a bank of efficient ways to tackle a variety of questions before using these to solve a range of problems.
A variety of TTRS sessions should be completed daily. Garage will help the children practise times tables facts based on their current level of attainment and automatically self adjusts. They are aiming to achieve level 420. Soundcheck always gives 25 random questions with a time limit. This replicates the Government Multiplication check that happens at the end of Year 4. Studio allows children to focus on a range of facts up to 12×12. Children can also challenge their peers and teachers in the Rock Slam section. You can also look at their heatmap to see which areas they need to focus on.
English
Throughout this half term, we will be reading Mary Poppins. This will give us an opportunity to explore vocabulary of this time. We will also be investigating sentence structure. This will include fronted adverbials following the ISPACE format to help experiment how this makes our writing sound. We will look at sentences and how they are constructed thinking about our subject, verb and coordinating conjunctions. This will then be applied in our 2 outcomes of writing a letter and creating a setting description.
During our reading lessons, we will be developing our inference skills as we try to read between the lines. We will start off with practicing our read and retrieval skills from a text. This will consolidate our use of the APE structure.
You should be continuing with your daily reading. You may have a library book, your own book from home or you can use MyOn or the SLS website to access Ebooks. 
When you finish a book, it will say completed with a green box and then you can complete the linked quizzes. Please check you have linked your MyON account to Accelerated Reader for this to be successful. When you first log in to MyON, if you account is not linked, the option will be as a banner across the top to link with STAR. Your log in details are the same for both AR and MyON.
Just finished a book? Log onto Accelerated Reader using the link to quiz yourself: https://ukhosted105.renlearn.co.uk/6708094/
Don't forget that you can still complete quizzes at home even if you don't have the quiz number. Just search for the title of the book to see if it has a quiz.
Another useful website is: https://theday.co.uk/
We love catching up on the latest events through reading age-appropriate, online newspapers via The Day. We will share the username and password on Google Classroom for you to use.
Spelling
We are currently focusing on the Summer term 1 exception words for Year 4.
They are:
Straight
Favourite
Strength
Suppose
Surprise
Bicycle
Business
Medicine
Natural
Naughty
See Google Classroom for different ways you can learn these words.
We then turn our attention to spelling patterns with words that start with gu-
Daily activities will be posted on Google Classroom.
Topic – Village to Cities 
We are currently learning about villages and cities. We will take the children on a virtual school trip to explore the village of East Meon before investigating the city of Portsmouth.  We will look at how a village evolves into a city and the features that are common to most cities. Our outcome is to create a map for our own fictional city.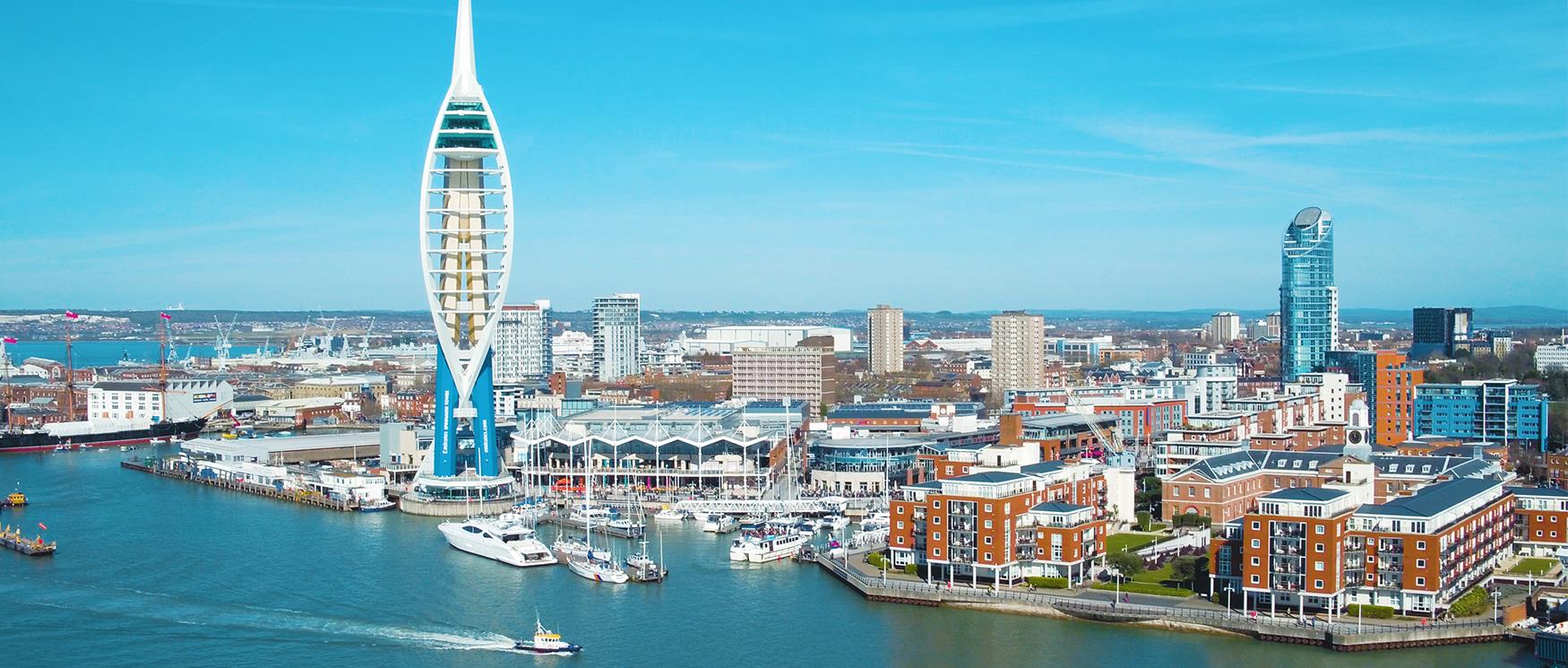 Science
We are currently learning all about sound and functions of the ear. We will explore vibrations and structure of the ear and how this translates into us hearing sound.
PSHE
We will be starting our new unit of learning about health and wellbeing. We will be exploring how we can live a healthy lifestyle and what happens to our body and our relationships when we make both good and bad choices. Our outcome for this unit will be writing a letter to an alien to explain about our discoveries about health and wellbeing.
Computing
Keeping safe online and being kind to each other in an online world will always be a priority and so links have been shared on Google Classroom for activities you can do at home. This is also forms part of our remote learning package too.
We have been looking at what components make a computer. During our lessons, we will work towards creating a poster that teaches people what a computer is. This will include looking at: input, processing, storage and output as well as keyboard shortcuts.
PE
In PE, we will continue to use REAL PE to learn to practise new skills, focusing on improving our personal best. We are currently working on our cognitive skills. We still have access the REAL PE home learning portal, which can be found on Google Classroom, to continue this learning outside of school.
Full PE kits should be worn into school on Monday and Thursdays if your class does not have swimming. This includes dark shorts/tracksuit bottoms (for outdoor PE if the weather is cold), a white t-shirt, socks and appropriate footwear (plimsolls or velcro trainers). School jumpers may also be worn if the weather is cold.
Each of the classes will have the opportunity to take part in swimming lessons this term. When it is your turn to go you will need normal PE kit on Monday and Swimming kit on Tuesday. You will not need a PE kit on Thursday.
4LH will be going to the swimming pool on:  27.4.21, 4.5.21 and 11.5.21
4SB will be going to the swimming pool on: 18.5.21, 25.5.21 and 8.6.21
4LD will be going to the swimming pool on: 22.6.21, 29.5.21 and 6.7.21
Girls will need to bring a towel, a swimming hat and a one piece swimsuit (no bikinis or tankinis) and boys will need swimming trunks,  a swimming hat and a towel. All kits will need to be in a suitable plastic bag.  Swimming kits must not be worn under clothes prior to visiting the pool. No watches or jewellery of any type may be taken to the swimming pool. Please do not bring them into school on these days as we are unable to keep them safe during this time.
Goggles may be worn though the children take full responsibility for these.
French 
In French, we have been consolidating our learning of numbers up to 31 and then multiples of 10 to 100.  We are currently learning how to say, read and write family members and their age.
Music 
In Music, we will begin to explore notation and rhythm. We have been experimenting with crochets, semi-breves and minims. Our outcome will be to create a piece of music once we return to the classroom.
RE
In RE, we will explore the concept of Karma in both religious and non-religious contexts. We will look at what this concept means to us and other people. Our outcome is to create a storyboard that demonstrates Karma.
Useful Websites
You can log onto Language Angels – details on how to do this are on Google Classroom.
https://www.todaysparent.com/family/fun-typing-games-for-kids/ typing games that are fun and good for beginners.
Visit Interland and explore each of the 4 kingdoms. Use you e-safety knowledge to navigate your way through!
https://beinternetlegends.withgoogle.com/en_uk/interland
http://www.primaryresources.co.uk/english/englishbooks.htm lots of different English resources.
We regularly watch Newsround – there are lots to explore on the Newsround website. Use this link to access the website: https://www.bbc.co.uk/newsround/news/watch_newsround
Joe Wicks regularly posts 5 minute workouts for children. These make an excellent brain break when working hard.
Both of these websites have a range of different maths activities to complete at home
Dates for the Diary